Saint Paul Parks & Recreation Rec Tech Labs
Osiris Organization partners with Saint Paul Parks & Recreation division to construct computer labs in all of the park locations.  In addition to the construction of the computer labs, Osiris Organization provides all of the technical support and partners with the Right Track Youth Employment program to provide mentoring and training on instructor led computer classes at all 9 computer lab locations, which are dubbed Rec Tech Labs. These labs provide Saint Paul residents access to free computer-based programs. All nine (9) of Saint Paul Parks & Recreation current computer centers are open for in-person progra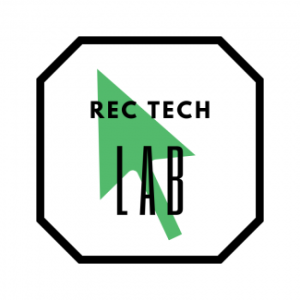 mming and training.  
From learning the basics of how a computer works, to navigating the internet, to perfecting proficiency in Microsoft Office Suite programs, to coding, to prepping for careers in technology – these classes provide users with the skills, support and knowledge to redefine what it means to be "tech savvy." Classes are facilitated by a paid Right Track Youth Instructor (YJ2). The computer lab usage is mainly comprised of youth at this time.
Right Track Youth Development & Employment Program
Right Track's mission is to build Saint Paul's workforce by providing career-readiness opportunities and work experience for the young people of Saint Paul. Right Track provides paid summer internships for Saint Paul youth ages 14 to 21 who come from cost burdened households or have a barrier to employment.

Osiris Organization creates the computer lab instructor job descriptions for all of the computer labs.  Right Track has two primary employment programs, YJ1 and YJ2. The YJ2 youth are the 18-21 aged youth that are interviewed and employed in the computer labs as youth instructors. The YJ1 instructors (summer employment only) are the 14-17 aged youth who work as assistants to the YJ2 instructors. The YJ2 are employed for twelve (12) months or more.
Rec Tech Labs Training & Programming Expansion
Osiris Organization is in the process of expanding its program to include more STEM based curriculum that will offer youth the opportunity to become skilled in the evolving technology space such as eSports, Robotics, Drone Systems, WEB3 and Blockchain Technology – to name a few – as well as learning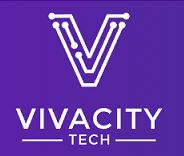 how to repair a Chromebook, work as a team member, provide exceptional customer service, and best practices of a technician through Vivacity Tech's Student Repair Academy. All of these disciplines are rapidly growing in the Technology sector and are creating workforce development pathways to a wealth of job opportunities.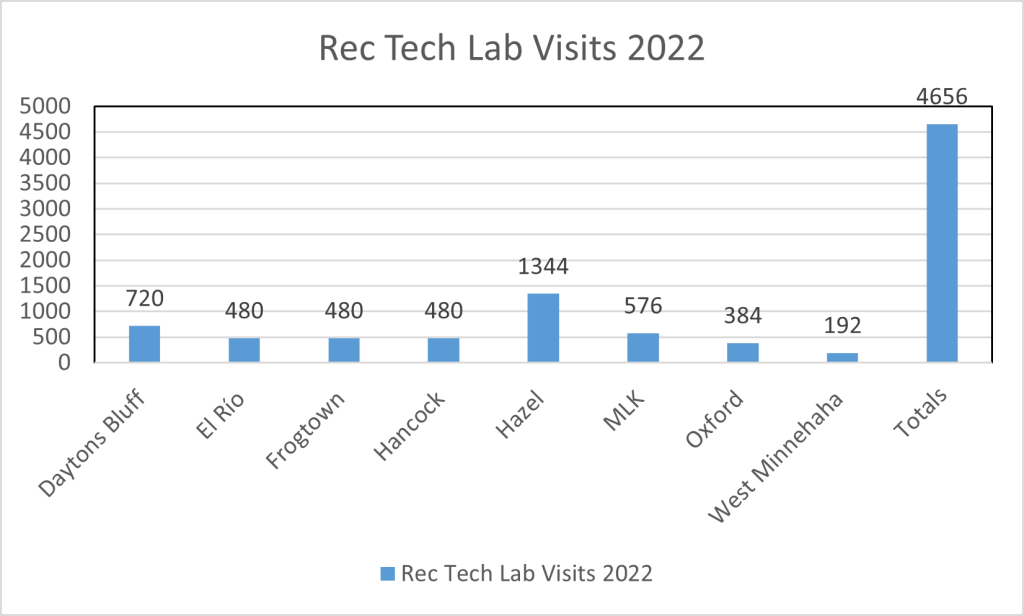 Rec Tech Lab Sites & Phone Numbers
Dayton's Bluff Recreation Center | 800 Conway St, St Paul, MN 55106 | 651-793-3885
El Rio Vista Recreation Center | 179 Robie St E, St Paul, MN 55107 | 651-789-3692
Jimmy Lee Recreation Center | 270 Lexington Pkwy N, St Paul, MN 55104 | 651-642-0650
Hazel Park Recreation Center | 945 Hazel St N, St Paul, MN 55119 | 651-501-6350
Martin Luther King Recreation Center | 271 N Mackubin St, St Paul, MN 55102 | 651-290-8695
Rice Recreation Center | 1021 Marion St, St Paul, MN 55117 | 651-558-2392
Frogtown Community Center | 230 Como Ave, St Paul, MN 55103 | 651-266-5407
Hancock Recreation Center | 1610 Hubbard Ave, St Paul, MN 55104 | 651-298-4393
West Minnehaha Recreation Center | 685 W Minnehaha Ave, St Paul, MN 55104 | 651-298-5823