Osiris Organization strongly believes that staying in alignment and connected with one of the most talked about topics in education – STEM Education – will allow us to provide intentionally designed and linked learning experiences for students to develop and apply understandings of science, technology, engineering, and mathematics concepts and processes that helps students succeed in college and in their future careers.  Osiris Organization will be expanding its training curriculum to offer an introduction to STEM disciplines with opportunities to progress to more in-depth training and understanding of STEM, its uses and how to create a pathway of employment or more advanced educational opportunities in a STEM related field.  Contact us HERE to stay informed of our STEM training opportunities
STEM Skills – Science, Technology, Engineering, and Math
STEM education provides intentionally designed and linked learning experiences for students to develop and apply understandings of science, technology, engineering, and mathematics concepts and processes. Integrated STEM education exemplifies standards-based, best practice instruction from each field to explore relevant questions and problems based in the natural and designed world.
Growing up in the 21st century requires the STEM skills needed to succeed in the future. We should not only prepare our students but arm them with the essential skills that will help them flourish in their careers and life.
Over the last several years, there has been an emerging paradigm in the focus on STEM education because there is a rapidly increasing demand for these skills. But, enhancing STEM skills may require more than just great instructor involvement.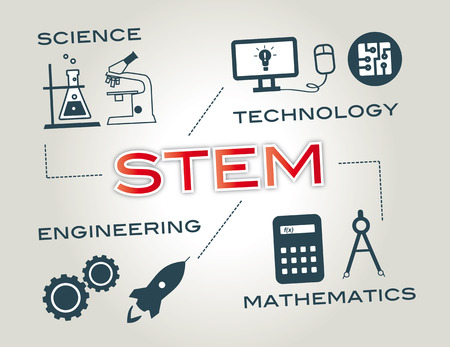 What Are STEM Skills and Why Are They Important?
 
STEM skills are critical thinking, statistics, engineering-design thinking, problem-solving, creativity, argumentation, intellectual curiosity, data-driven decision-making, flexibility, and collaboration. STEM skills can be improved by introducing concepts early and having students explore STEM careers firsthand.